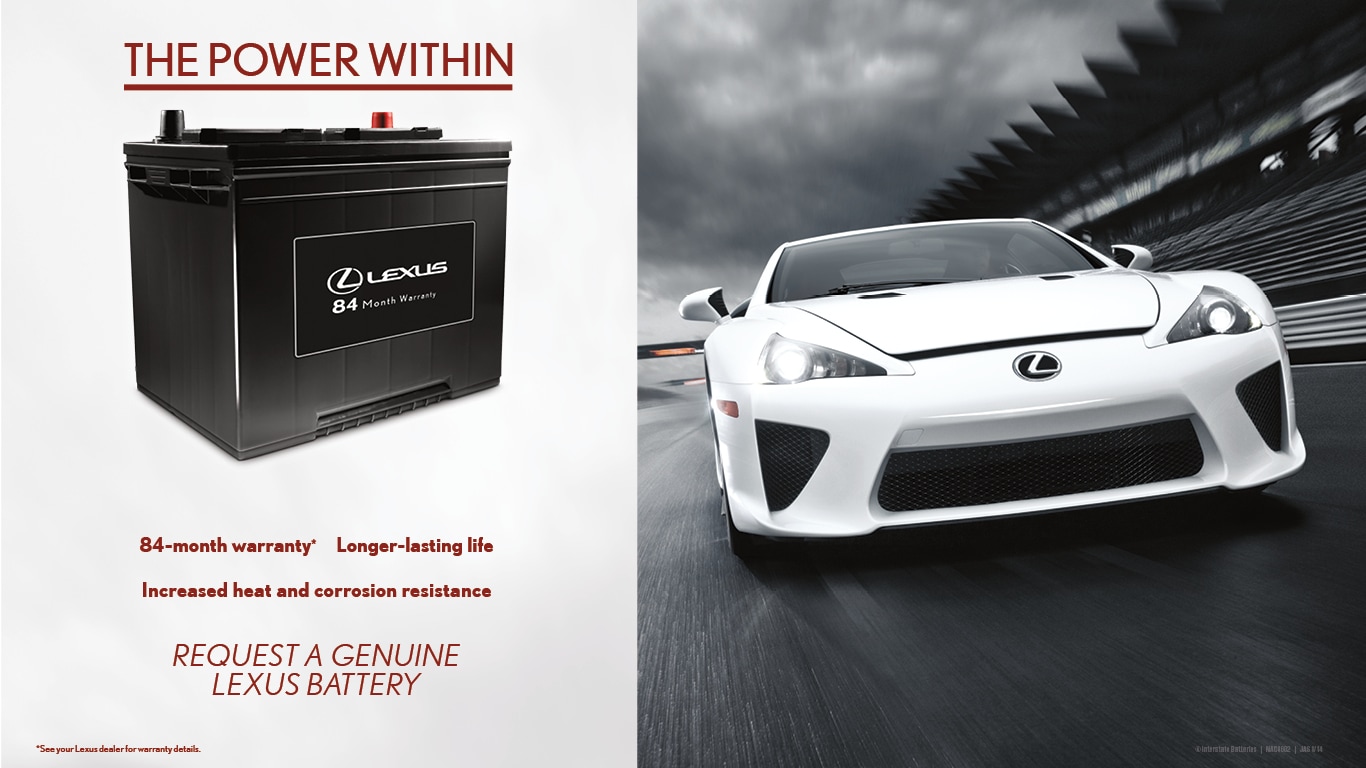 Caring for Your Lexus Battery in Charleston, SC
Batteries are far more essential than many drivers know, being responsible for the ignition and electronics of your Lexus. Our Charleston, SC service center is able to help you care for the Lexus model that you have in your life. There are many signs of a dying battery and our experts are here to make sure you can spot them if they happen with your battery.
The Signs of a Dying Battery
While batteries can last for up to five years, we start to give a closer look after the three-year period. Your driving habits will significantly change how long the battery will last, but some of the factors of the lifespan of your battery are unavoidable.
If you tend to drive short distances, leave electronics or lights running, or leave your vehicle shut off in the cold for too long, your battery will start to suffer. You might notice lights that are dimmer than usual or struggling to get your car started if your battery is damaged.
There are also some visual cues for a dying battery, including corrosion around the terminals, that will show our team that we need to replace your battery.
Need Your Lexus Battery Inspected? Visit Our Charleston, SC Dealership to Get Started
Our service team is here to keep your Lexus battery running its best and to help with any other service related needs whether that's an oil change, tire rotation, or brake repair. A dead battery will leave your car unable to start, leaving you stranded when you don't want to be. No matter if it is a daily errand or a longer road trip, a dead battery will throw a wrench into all of it.
We don't want to see you struggling at any point, which is why we encourage you to visit our dealership to have your battery checked.
Hours
Monday

9:00 AM - 7:00 PM

Tuesday

9:00 AM - 7:00 PM

Wednesday

9:00 AM - 7:00 PM

Thursday

9:00 AM - 7:00 PM

Friday

9:00 AM - 7:00 PM

Saturday

9:00 AM - 5:00 PM

Sunday

Closed