Featured Lexus IS Inventory in Charleston
Experience Power and Sophistication in the 2021 Lexus IS
When you are looking for a model that will keep you excited and entertained for every drive, the 2021 Lexus IS might be your solution. Coming from a brand known for excellent performance and striking designs, the 2021 Lexus IS stands out in just about every way. We want to get you behind the wheel to help you see everything this model can add to your life. Our experts can answer your questions to keep you feeling confident during the time you spend in the driver's seat.
The trims of the 2021 Lexus IS include the IS 300, IS 300 AWD, and IS 350 F SPORT. Each of these options comes with a unique array of features to ensure you have everything you need for the road ahead.

And coming in fall 2021 is the most powerful IS yet, the IS 500. Featuring a powerful 5.0-liter naturally aspirated V8, a throaty quad exhaust and exclusive design upgrades inside and out, this vehicle with surely thrill IS fans. 
Interior Features & Design
The 2021 Lexus IS has a wide range of features to make sure you enjoy the time you spend inside. Each feature is designed for optimized driver control, having the infotainment system moved for better access to the essentials. You will also have a dual-zone climate control system to make sure driving through any climate or conditions is more enjoyable.
The cabin exudes style and sophistication, giving more than hints at it offering an exciting performance. The embossed door panels, hand-picked leather seating surfaces, and available Ash ornamentation mark the 2021 Lexus IS as a model like no other.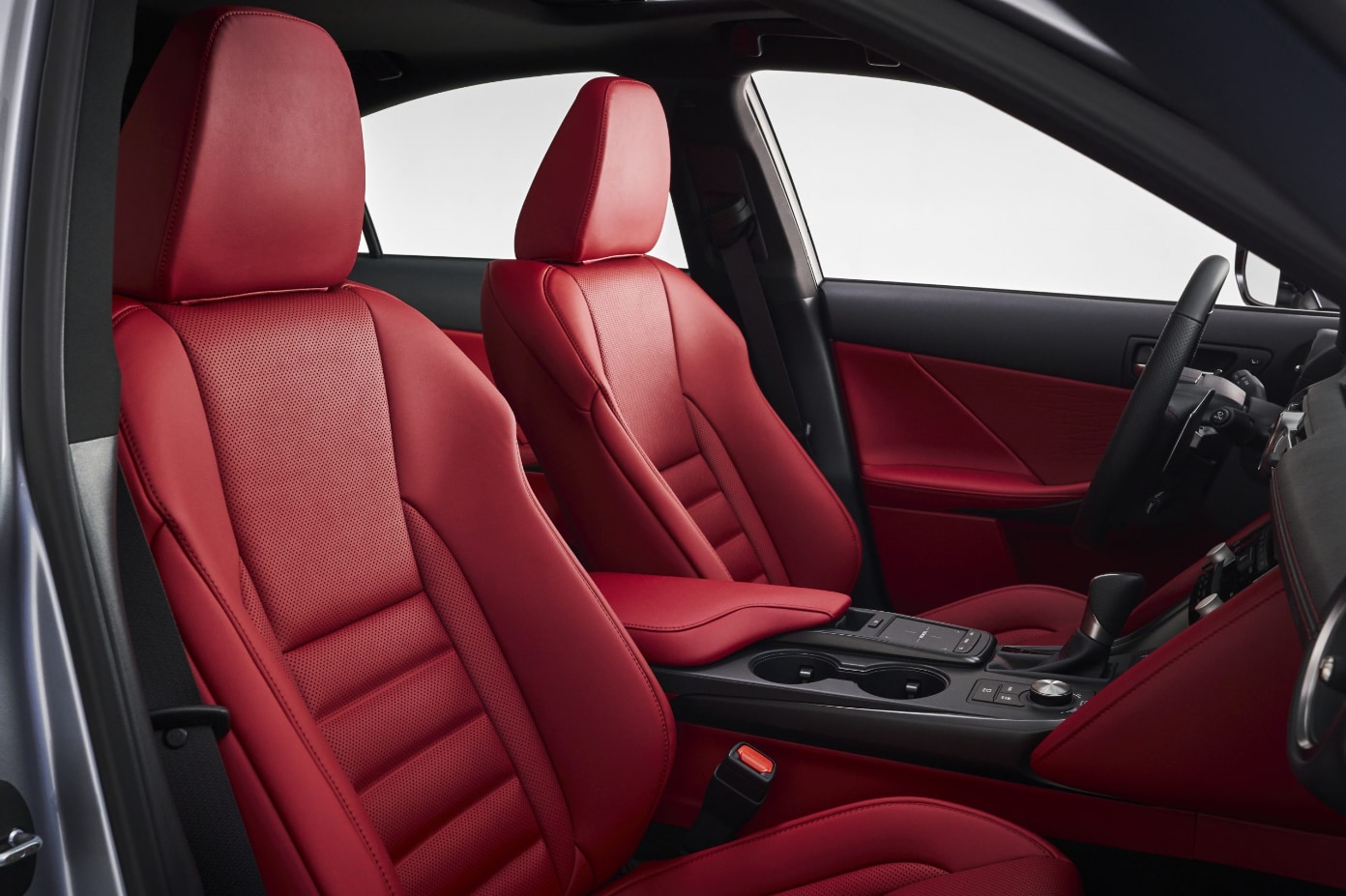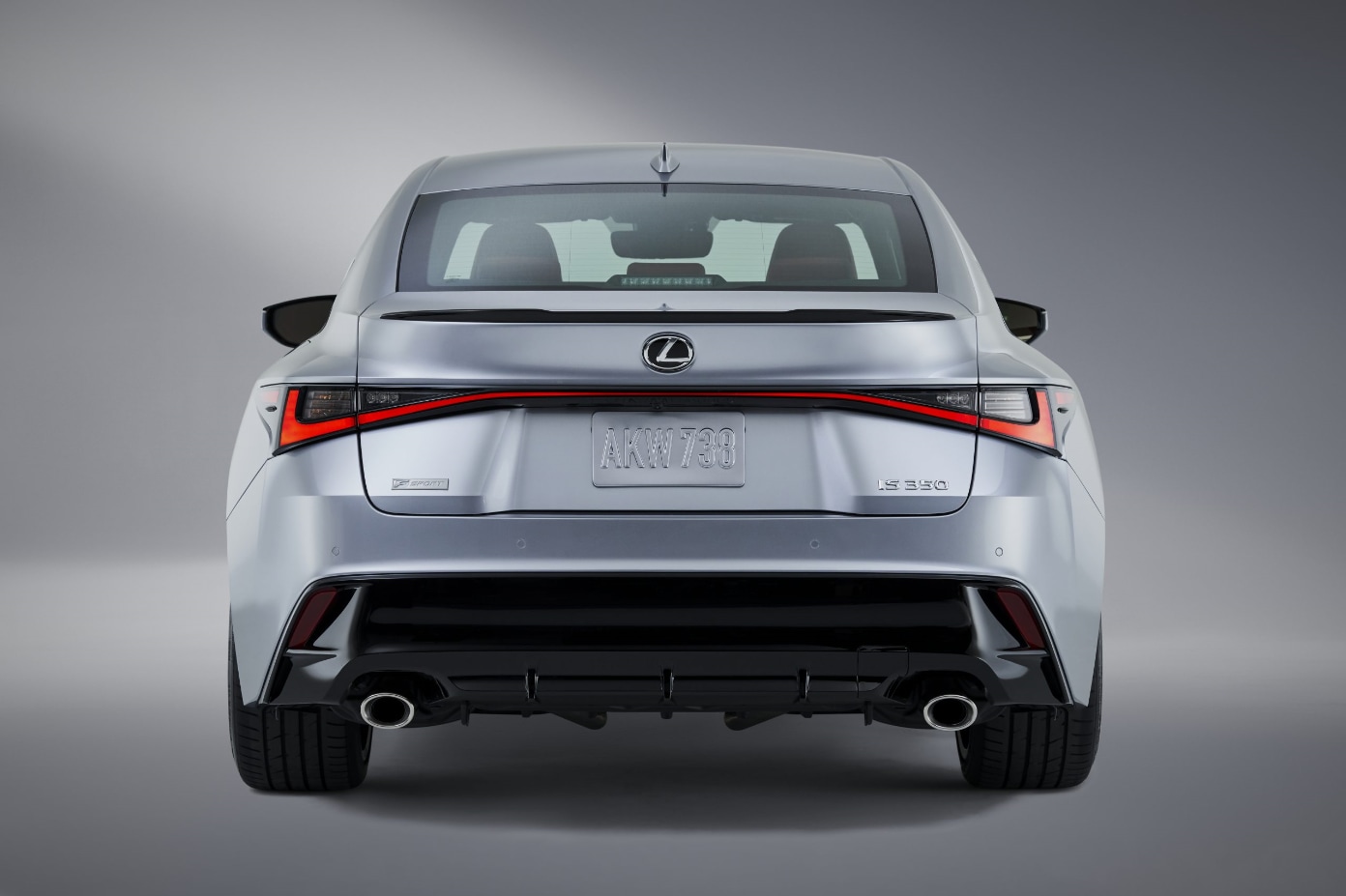 Exterior Features & Design
Getting a luxury sport sedan like the 2021 Lexus IS ensures you will have an aggressive and exciting design. Lexus models are known for their sharp lines and angular features, which the 2021 Lexus IS proudly displays. There are large air intakes at the front, flowing into sweeping lines that help improve aerodynamics.
Upgrading to the F SPORT trim gives a more striking design. Larger wheels and gloss black accents around some of the most prominent body parts help make the 2021 Lexus IS F SPORT stand out from any other luxury sport sedan you might be considering.
Performance Options
There are two engines you can choose from when you get the 2021 Lexus IS. The base engine offers a powerful performance with up to 241 horsepower, while the upgraded choice gets up to 311 horsepower. This power gives you what you need during any road trip or errand, ensuring you'll be able to press down on the pedal for a thrilling experience.
The 2021 Lexus IS comes standard with front-wheel drive and has all-wheel drive available. The all-wheel drive system puts power primarily to the rear wheels but can make it up to a 50/50 split to give you the best traction for the time you spend inside. No matter if you go through slick terrain or stay on dry pavement, it'll be able to respond exactly how you need.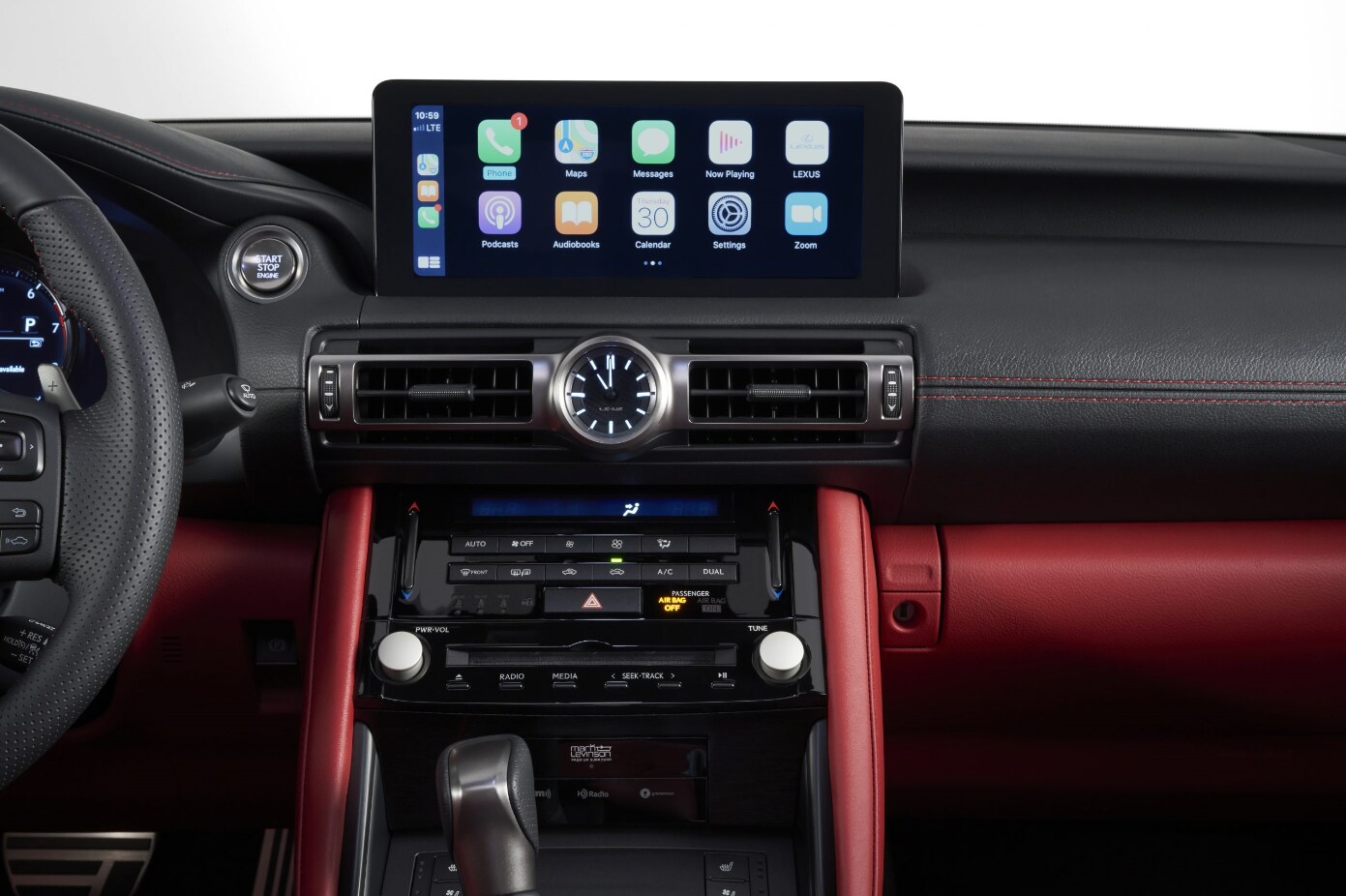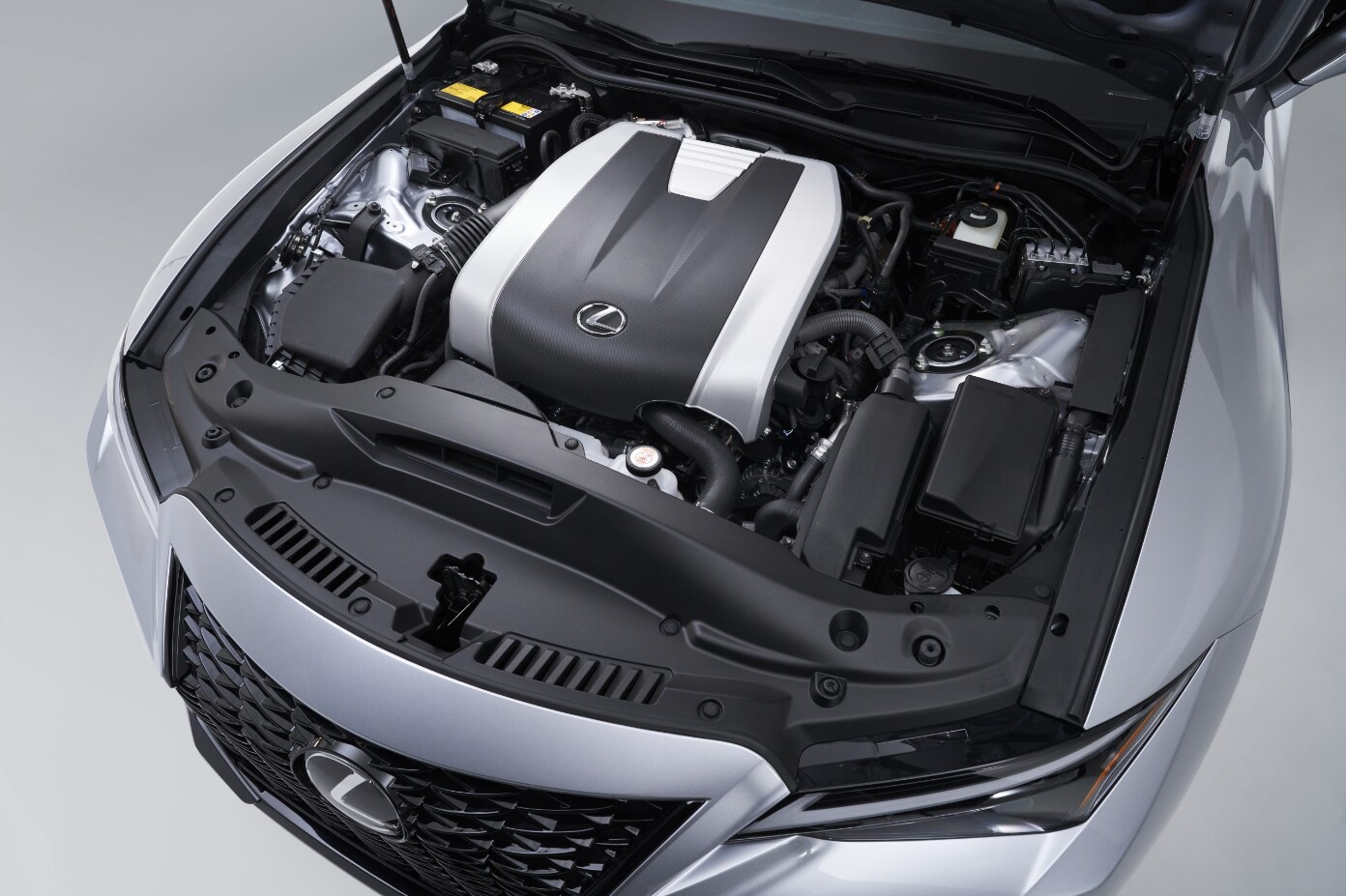 Technology & Safety
You'll be able to get the most enjoyment from your driving experience in the 2021 Lexus IS thanks to its wide range of safety features. Lane Departure Warning, Automated Emergency Braking with Pedestrian Detection, and Adaptive Cruise Control are features that come equipped on every trim. When you have driver assistance systems looking out for you, you'll be able to spend more time focusing on the fun you can have from the driver's seat.
You can equip a class-leading 10.3-inch touchscreen on the 2021 Lexus IS, giving it Apple CarPlay® and Android Auto™ integration to make sure you have access to all the media you could want. The driver display gives you access to your performance information so that you can change your inputs to fit your driving style.
Research Lexus Models:
GS,
GX,
IS,
LC,
LS,
LX,
NX,
RC,
RX,
RZ
,
 UX
View New Lexus Inventory