Featured Lexus LC Inventory in Charleston
In a Class of its Own: The 2020 Lexus LC
While many luxury manufacturers have a coupe, only Lexus has the 2020 Lexus LC. This is a model that distinguishes itself from the likes of its competition with an awe-inspiring design, a driver-centric cabin, and a breath-taking performance. No matter which trim you are looking for - the LC 500, LC 500h, or the limited-edition 2020 LC Inspiration Series - you will never consider driving anything else after you are behind the wheel.
Interior Features & Design
The inside of the Lexus LC focuses on you, making sure you will enjoy every minute that you are inside. From the aluminum pedals to the glass roof, each detail adds to your experience so that you will keep grinning as you take on any highway that is ahead of you.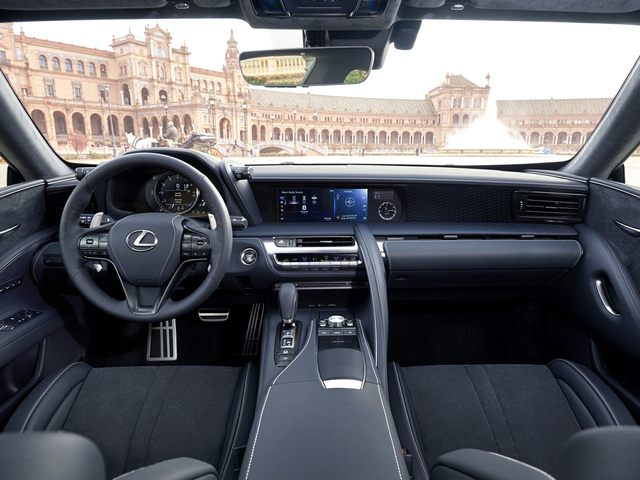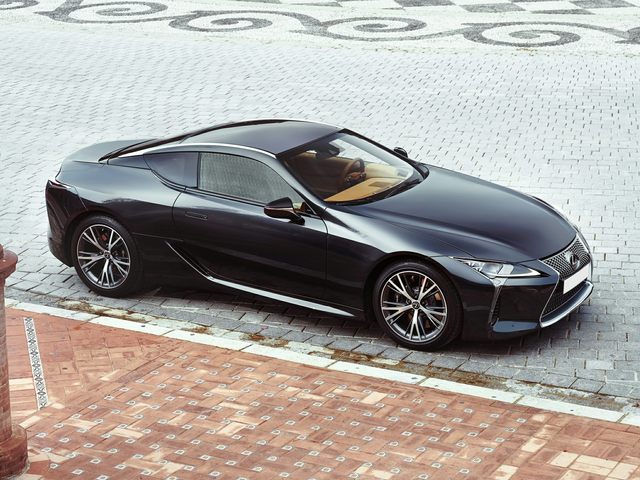 Exterior Features & Design
You'll find your eyes drawn to the Lexus LC whenever you catch a glimpse of it as a reflection or when you see it parked, waiting for you to get inside. This is the same feeling that other drivers get whenever they see it. Even on the road drivers will be in awe of your speed-activated rear wing and dimensional taillights, giving a dynamic look to the sleek and elegant design of this luxury coupe.
Powertrain Options
As you would expect from a luxury coupe, the 2020 Lexus LC comes with an exhilarating performance for anyone who gets behind the wheel. The 5.0-liter V8 engine makes up to 471 horsepower and 398 pound-feet of torque. You can instead choose a hybrid powertrain if you want, making up to 354 horsepower and providing impressive efficiency.
A Variety of Safety Features
Having many standard safety features will help you feel confident no matter where you need to drive. With a performance like the Lexus LC has, not being able to drive confidently really detracts from it. The 2020 Lexus LC comes standard with many safety features through the Lexus Safety System+ suite of features.